Wow, what a successful challenge that was! As I am scheduling this post, we're fast approaching 200 entries.... I can't believe it. I'd like to apologise on behalf of myself and my team mates to anyone who didn't get a comment. We try our best to visit every entry but I know that some comments were removed by blogger during their problems last weekend and sometimes the odd one gets overlooked. If you didn't get a comment from someone on our team, please be assured that we do appreciate everyone's entry.
So this week we challenge you to design a card without any design papers. We want you to let your images do the talking. We have a fab new sponsor,
Kenny K
, and a bumper prize package:
1st Prize - 3 digis
2nd Prize - 2 digis
3rd Prize - 1 digi
We were lucky enough to get some wonderful images from Kenny K's Shop and here's what the design team came up with for your delight:
(Sentiments says something like: From one cool dude to another - Happy birthday)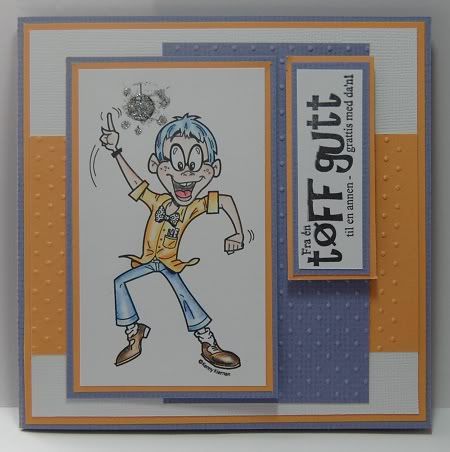 The sentiment reads something like: You own.
Aren't they fab? What're you all waiting for then? Here's the rules: